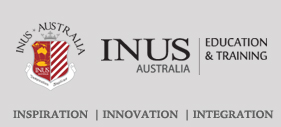 Tel. +61 3 9642 4016
Fax. +61 3 9642 4018

E-LEARNING
INUS E-Learning Programs with IT Support :
Computer Lab
with individual study desks set up for online learning and English language practice activities. There are headsets with microphones for students to practice listening and speaking.
IPAD Lab
interactive software with interesting and entertaining programs to practice listening, reading and grammar.
IT Support Desk
provides support to students for any issues with computers or other electronic equipment in the school.