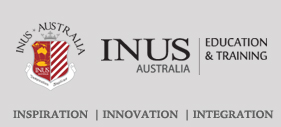 Tel. +61 3 9642 4016
Fax. +61 3 9642 4018

Facilities
INUS Australia has fresh, modern facilities creating a light, energizing atmosphere that is excellent for learning.
Classrooms light and spacious, each with comfortable furnishing, wireless Internet connection and a television.
Student Lounge and cafe kitchen facilities with microwaves, refrigerator, coffee machine, wireless Internet connection, student computers, dining area and a lounge with magazines and newspapers.
Library silent reading or study area, student resources and library catalogue.
Meeting rooms students can use the meeting rooms to work on group projects or for other purposes.
Computer lab individual study desks set up for online learning and English language practice activities. There are headsets with microphones for students to practice listening and speaking.
IPad lab interactive software with Interesting and entertaining programs to practice listening, reading and grammar.
IT Support Desk provides support to students for any issues with computers or other electronic equipment in the school.
Facility gallery
Click here to view our facility gallery