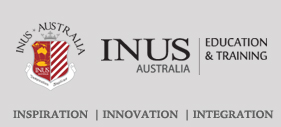 Tel. +61 3 9642 4016
Fax. +61 3 9642 4018

Culture Experience Programs
Short term study
Summer / Winter Program
| | |
| --- | --- |
| Course Duration | 2 - 8 Weeks |
| Hours per Week | 20 - 25 Hours |
| Entry Requirement | There is no minimum entry requirement for this course. |
Our summer and winter programs are aimed at students aged 10-15. Our program combines intensive English language study with cultural and fun experiences including excursions to the museum, National Art Gallery, the Melbourne Zoo, the Melbourne Aquarium and many other places of note.

Study Tours
| | |
| --- | --- |
| Course Duration | 2 - 8 Weeks |
| Hours per Week | 3 Hours internal class study / 2 hours outside excursion per day |
| Level | Upper Intermediate |
| Group Size | As on request |
| Entry Requirement | There is no minimum entry requirement for this course. |
INUS Australia custom designs study tours and cultural experience tours catering for the needs of each individual group. Study from 2-8 weeks. Groups can study a whole day or half day in the English language programs and visit key cultural landmarks around Melbourne and Victoria depending on the individual requirements of each group.
The English language program consists of engaging and interactive activities utilising media and technology and a variety of audio and visual stimuli.