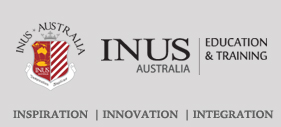 Tel. +61 3 9642 4016
Fax. +61 3 9642 4018

Accommodation
INUS Australia will organise accommodation for students in Melbourne.
Students can choose from a variety of accommodation types depending on their needs. Students can rent their own accommodation or enter share accommodation.
Please note that when renting, in most cases you must pay additional for electricity, gas, water, Internet and landline phone bills.
To fully experience the Australian way of life, stay with a Melbourne native English speaking family. Share meals, lifestyle, culture, traditions and personal stories; immerse yourself in the complete Australian cultural experience.
Fee will be between A$280 ~ A$300 per week.
Apartment and Share accommodation
For students desiring their own accommodation, INUS will organize self-contained apartments or shared living arrangements either in the city or in a Zone 1 location.
Fee will be between A$180 ~ A$220 per week depends on zone.
Short term stay student backpackers
Recently renovated in 2010, this accommodation is clean and affordable. It offers full access to Internet and cooking facilities. There are rooms available for 2 to 4 people to share.
Fee will be between A$30 ~ A$60 per day.
Stay in a studio style apartment in a student residence with access to great facilities including gymnasium, swimming pool, coin laundry and cafes. Rooms are equipped with TV, study desk, microwave and fridge. There are communal kitchens with shared cooking facilities.
Fee will be between A$220 ~ A$250 per week.
Suitable for the 'Study Tour Program' with space for up to 40 students. This accommodation was recently renovated in 2011. It has full access to the Internet and has cooking facilities. There are rooms available for 2 ~ 4 people to share.